Thanks for rating this design!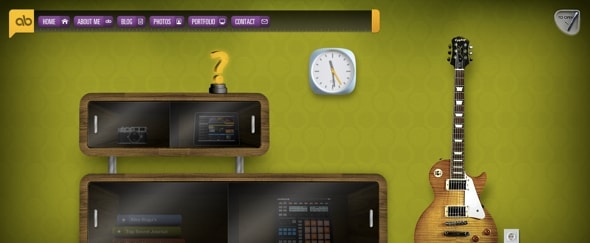 While this is of course a web design, it fits perfectly into the category of interface design due to its beautifully tactile user interface. I love the draggable menus, switches, and buttons, they really make this a fun place to be.
While many sites could become frustrating with this amount of user interaction, a designer's personal portfolio is the perfect place to try out wacky user interface ideas.