Thanks for rating this design!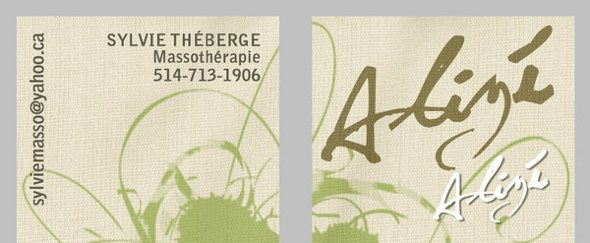 An artistic design for a wrap around business card. That the paint splash is a continuous design that flows from the front to the back is a great idea, although it may go unnoticed most of the time!
I particularly like the earthy colour palette and signature style typeface used for the text on the front.