Thanks for rating this design!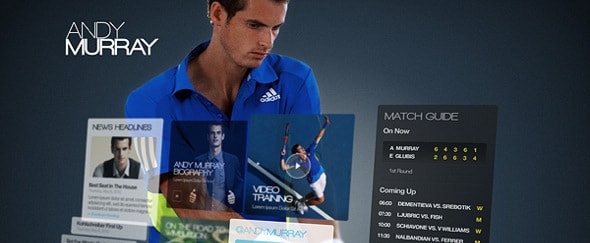 A fascinating and beautiful interface design for Andy Murray's official site. I love the use of a grid layout and the wealth of information and content available to the visitor immediately.
The use of high quality background images really helps to make this design work.