Thanks for rating this design!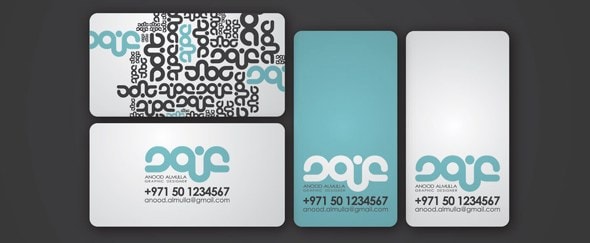 A simple but nonetheless effective design for a business card. I'm fascinated by the text, especially the typeface, and like the way it has been used in repetition to create a pattern.
The light colours are complementary and allow the important information to be clear in a dark grey.