Thanks for rating this design!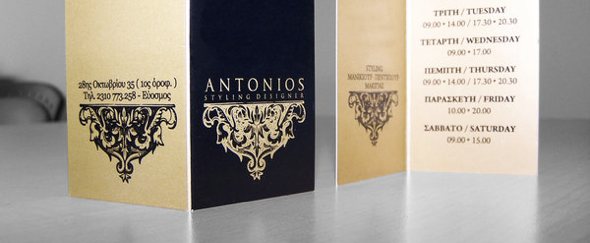 At first, a folding business card didn't seem very practical or appropriate to me. But then I realized that it's a restaurant business card designed to look like a menu! Now that's clever.
The stylish use of black and gold makes a strong statement while the unique design is bound to make this card a keeper!