Thanks for rating this design!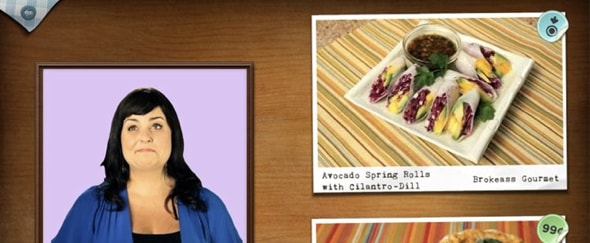 Appetites is a simply gorgeous iPad App that teaches you how to cook using luscious videos content and detailed instructions!
I love the homely feel of the App and choice of wood for the background. One particular highlight is definitely the use of video photographs of the various food bloggers, it creates an amazingly immersive experience!