Thanks for rating this design!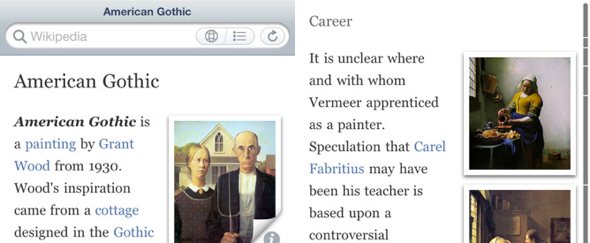 Articles is an excellent App that perfectly displays Wikipedia on your iPhone. Its simple but elegant design in combination with a very readable typeface make it a pleasure to browse through the vast array of articles available.
I particularly like the intuitive design of the integrated maps feature.