Thanks for rating this design!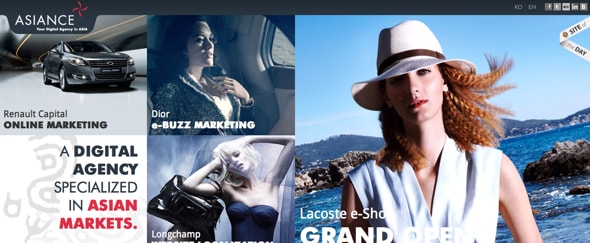 A convincing site for a digital agency that specialises in asian markets. The use of imagery is good, and gives the casual visitor something to grab on to.
I like the all-encompassing grid layout, it makes a bold statement about the design credentials of the agency.