Thanks for rating this design!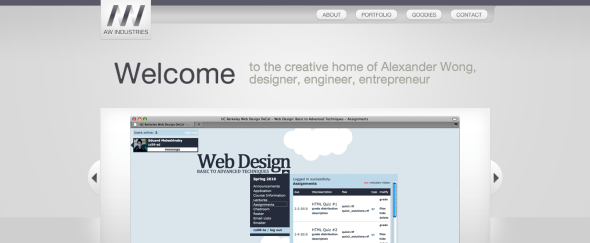 Alexander's portfolio takes on a steel and purple hue, featuring a scrolling portfolio slideshow that appears to "hover" over the rest of the page.
I also particularly like the contact page, which includes a postcard mockup, a rate card designed in the style of a till receipt, and a timeline showing how most design projects are worked through.