Thanks for rating this design!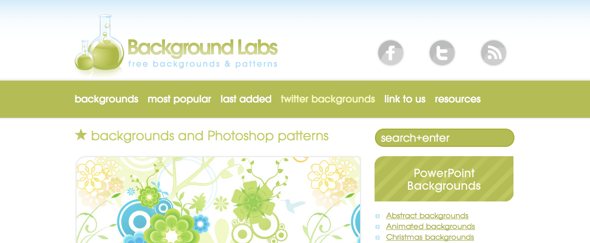 A great looking site that features a wide variety of Photoshop backgrounds, patterns, textures, and graphics. I love the way the greyed out Facebook, Twitter, and RSS icons spring into colour as you scroll over them!
The site is intuitively laid out and features a nice section for seeing the most popular tags!