Thanks for rating this design!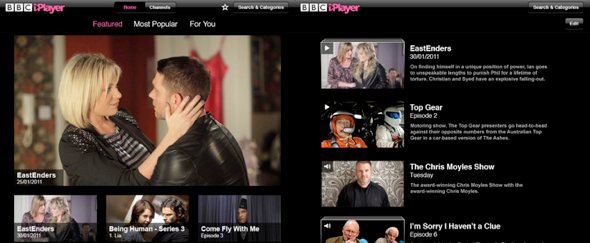 BBC iPlayer is now available on the iPad and it looks just great! The layout and functionality is intuitive, as is the use of tabs to switch between TV, Radio, and Favourites.
The sleek interface is gorgeous in its resplendent black and pink colours and a joy to use!