Thanks for rating this design!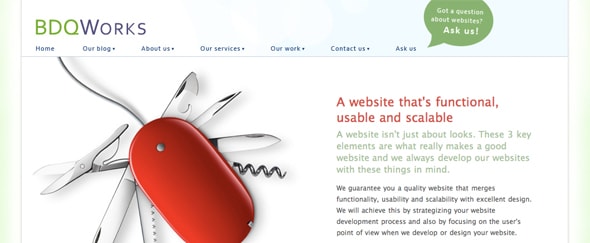 In truth I think this site could a bit of an aesthetic overhaul but the swiss army knife mouse won me over and is a great graphic to represent the business.
Also, there is a lot of content on this page but it is divided up nicely into clearly distinct sections and provides good inspiration for organization.