Thanks for rating this design!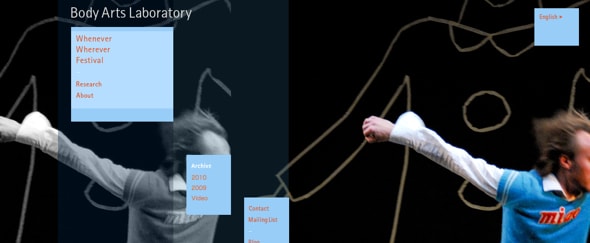 An absolutely intriguing site design for the Body Arts Laboratory. The major downside is the lack of immediate information regarding what the site is, but the upside is the fascinating layout.
The background image would have a dramatic effect on any visitors to the site.