Thanks for rating this design!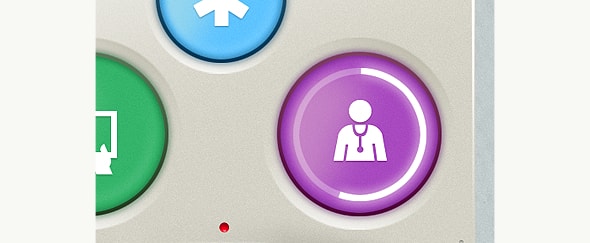 A great example of bold interface design. These buttons make an impact through their use of perspective and bright colours, they would give an interface built around a distinctive character.
The details help to make these buttons work, particularly the slight shading that gives them a raised appearance.