Thanks for rating this design!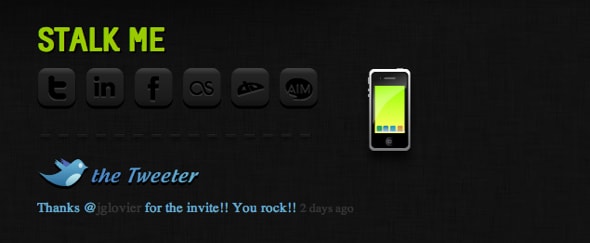 A great piece of UI design that comes from the footer of the personal website of Caleb Amesbury. I really like the raised feel of the icons and green highlight colour.
The simple tweets section also works well and makes great use of the twitter blue.