Thanks for rating this design!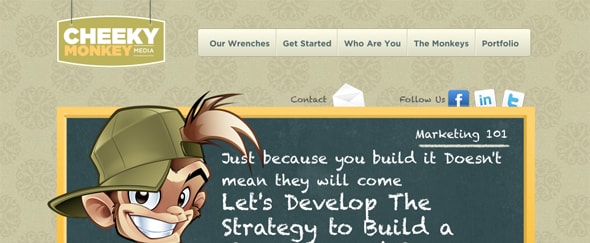 This site features some really great graphical elements. The excellently illustrated monkey character stands in front of a jQuery chalkboard with smooth transitions.
This is a really nice looking page that has been kept fairly simple with content and messaging, which made room for some eye-catching artwork.