Thanks for rating this design!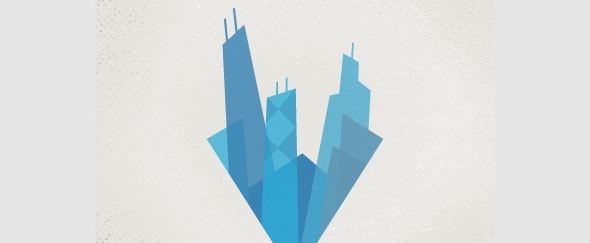 A great concept for a logo that's based on the Chicago cityscape. I love the abstract design elements here and how the buildings appear to be springing forth from the 'V'.
I particularly like the colour palette and use of colour differentiation to break up the logo.