Thanks for rating this design!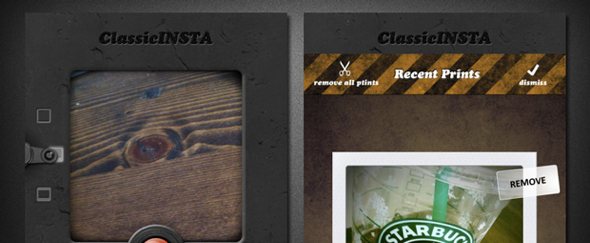 ClassicINSTA is an iPhone App that aims to replicate the feel and output of a classic camera. Its interface is vital in achieving that end and creating an enjoyable retro experience.
I really like the design of the interface and find the red shutter button particularly enticing!