Thanks for rating this design!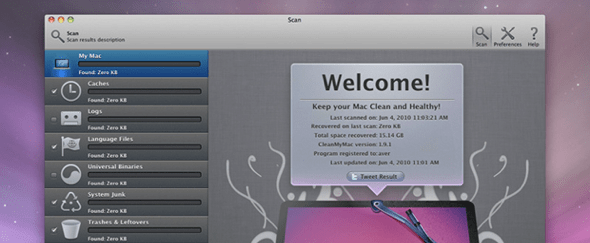 Here we have an App with a single purpose, to keep your Mac clean and healthy! It has an effortlessly intuitive interface, something that is a must for a purely functional App.
I like the use of custom icons and the way your eyes are drawn to the welcome bubble.