Thanks for rating this design!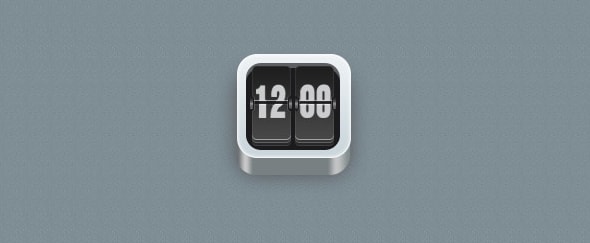 A simple but perfectly clear design for an iPhone clock app. The flip-clock vibe is great and makes you want to open up the app.
The subtle details help to give the icon presence and make it deserving of a place on your home screen.