Thanks for rating this design!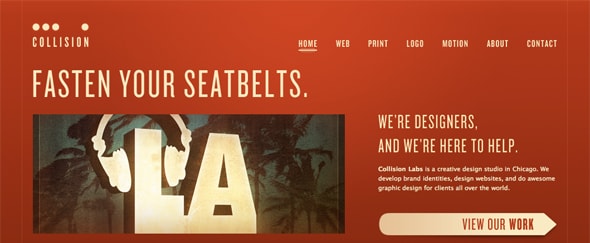 I love everything about this design. The bright background color, the grunge graphics, the subtle use of texture, it all comes together beautifully.
The typography is also quite nice. Condensed fonts often look stylish in all caps and I think it works particularly well for this design.