Thanks for rating this design!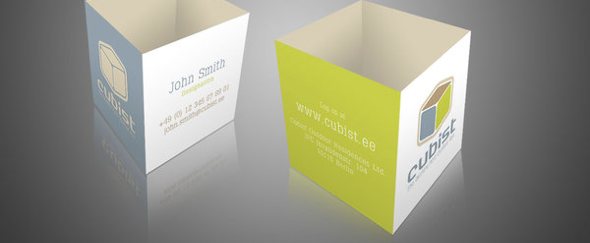 An awesome cube design for a business card! I love the varied use of coloured and white sides, it makes an interesting conversation piece.
A cuboid business card could allow you to include twice as much information, which, depending on your business could be a great advantage!