Thanks for rating this design!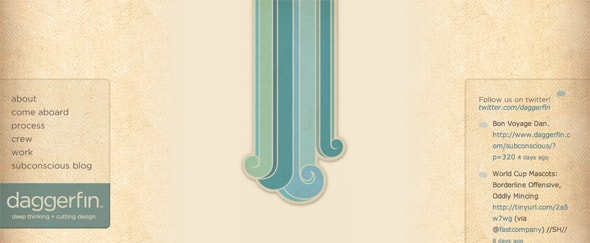 This site features an excellent textured background and nice muted color illustrations.
It also has the coolest scrolling idea I have ever seen. The graphic at the top stays with you as you scroll but appears through differently shaped holes in the background texture. Stop by and try it out!