Thanks for rating this design!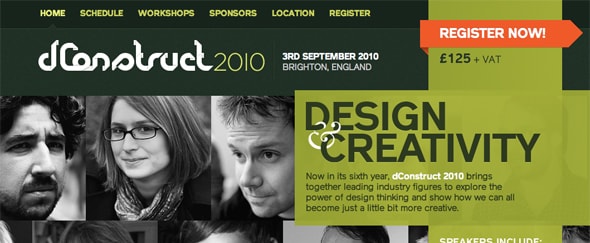 This is a really unique and completely beautiful page design.
The wall of black and white photos really grabs you and each photo becomes full cover on hover. The big, slightly transparent cross on the far right is another great graphical element that brings some bright color to the page.