Thanks for rating this design!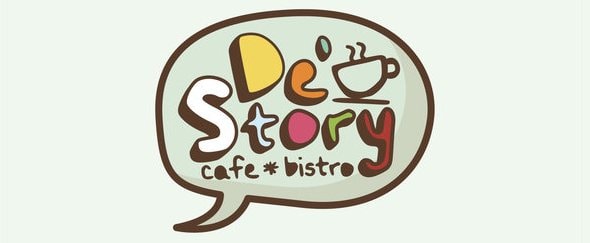 Here we have a wonderfully cartoony logo for a chilled out cafe or bistro. I love the bold childlike lettering and speech bubble idea!
The colours are what make this logo a really appealing proposition, they make an immediate statement about the atmosphere of the establishment.