Thanks for rating this design!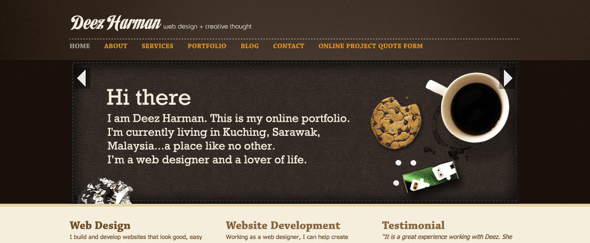 A straightforward but undeniably effective portfolio for a web designer. The intuitive header is good and I like the size and readability of the main typeface.
The coffee mug and cookie design is a nice touch and adds interest to the focal area of the site.