Thanks for rating this design!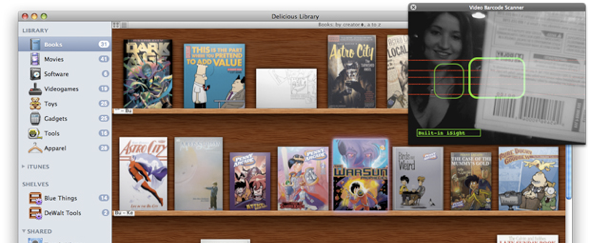 Delicious Library is a gorgeous way to catalog all your books, movies, music, software, toys, tools, electronics, and video games. The wooden bookshelf approach is reminiscent of iBooks for iOS and looks great!
I really like the clear layout of the sidebar and the brilliant custom icons!