Thanks for rating this design!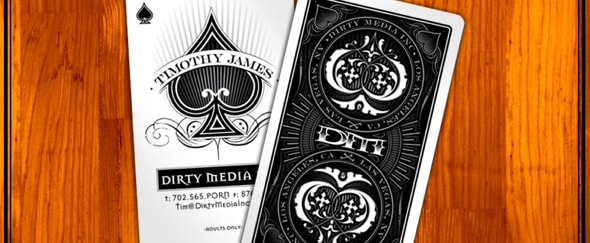 A great example of a business card design that makes an impact. The playing card idea is executed particularly well here and beautifully incorporates the name of the company and person.
I really like the stark contrast between the black and white and the attention to detail.