Thanks for rating this design!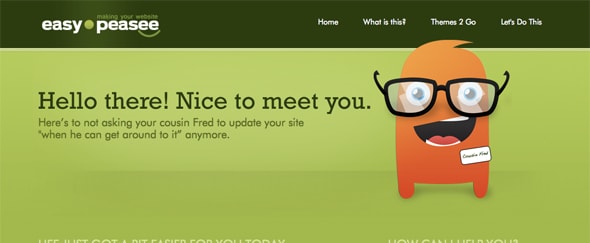 An interesting take on a web designer website. Easy Peasee uses fun cartoony graphics, bright colors and friendly messaging to draw you in.
Overall it is a nice looking site with a simple to follow progression of information. If you stop by be sure to take a look at the interesting footer design.