Thanks for rating this design!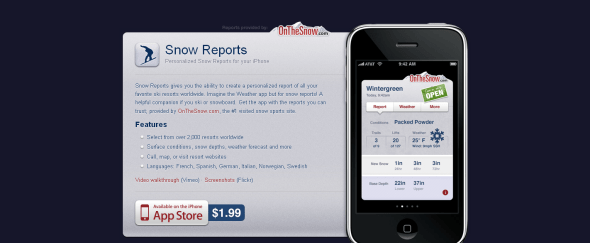 Another gorgeous iPhone application site, Snow Reports is a little heavy on the reflections, but executes type well and follows a solid colours scheme.
A good example of simple design that serves its purpose well, with graphics that are completely suitable for the use of the application.