Thanks for rating this design!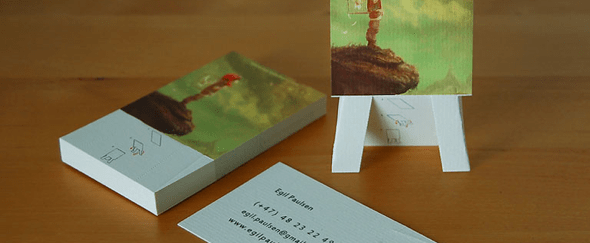 A fascinating design for a business card! Each one can fold out into an easel that holds a piece of art by the designer.
I love that the concept is the focus here, the information on the card is displayed simply and clearly on the back.