Thanks for rating this design!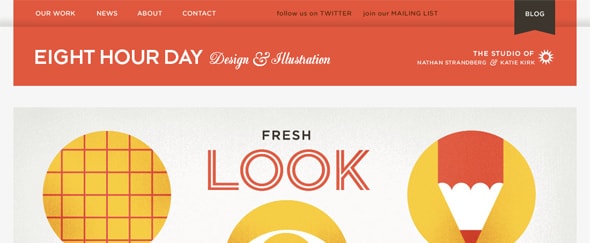 EIght Hour Day is a design and illustration studio with a unique and attractive body of work.
I love the illustration style found all over the website and their work. The choice of typography and colors is spot on and provides a great compliment to the images.