Thanks for rating this design!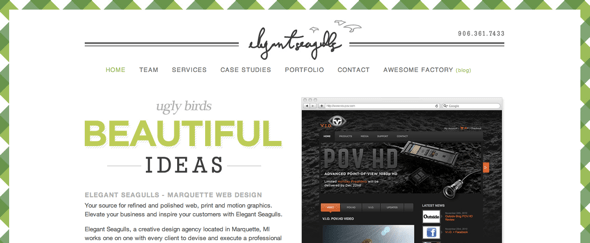 A web design site with great potential. The Elegant Seagulls logo is beautiful and stands out from the rest of the site due to its hand-drawn nature.
I particularly like the simple use of a border to frame the site and the typefaces used throughout.