Thanks for rating this design!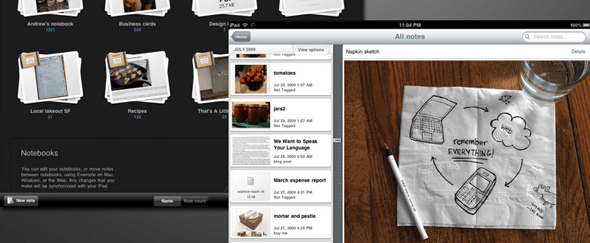 Evernote for iPad has a brilliantly intuitive and effortlessly beautiful interface. The use of thumbnail pictures throughout brings colour and life to the App and the attention to detail is great!
I particularly like the way your notes are stacked - keeping you in touch with the way things used to be remembered...