Thanks for rating this design!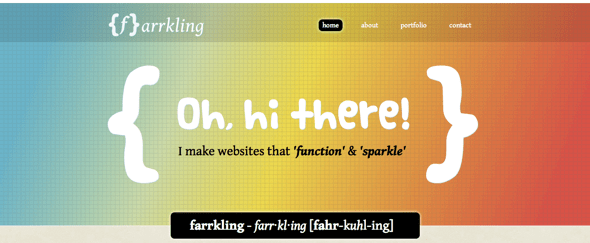 The designer whose site this is purports to make websites that 'function' & 'sparkle' and this one certainly does!
The bold focal graphic and luxurious use of space combine and make it a joy to look around. I particularly like the way the site gradually draws you down the page.