Thanks for rating this design!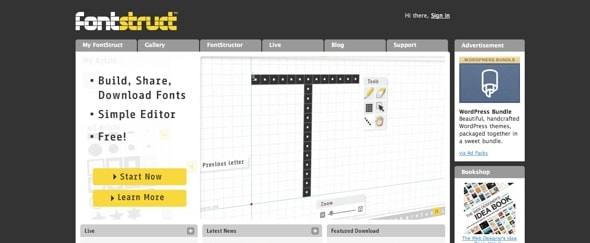 FontStruct is a Web App designed to help you build, share, and download fonts. First off I'm really keen on the logo, it's got a great retro feel to it!
The toolset is simple and quick to pick up, a good sign of solid interface design.