Thanks for rating this design!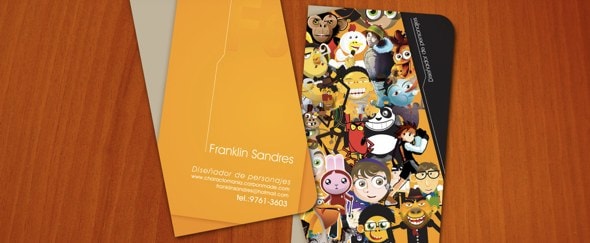 It's interesting how the designer has chosen to have the front of this card look quite dramatically different to the back.
The use of a simple design on the back keeps the information clear, while the colourful illustration on the front makes a positive statement.