Thanks for rating this design!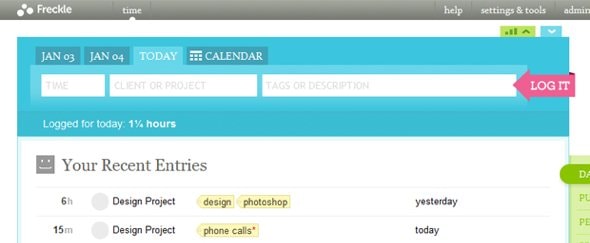 Freckle is a great looking Web App for keeping track of your time and projects. I love the bright and colourful colour scheme, it helps to put you in a positive mood!
The interface is intuitive and as such works exactly how you think it should.