Thanks for rating this design!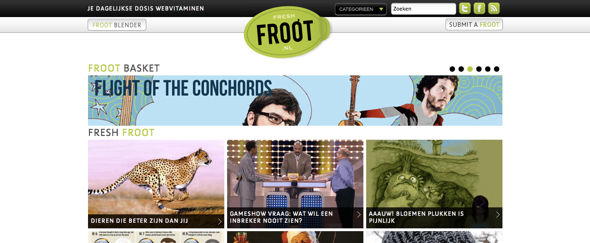 An attractive magazine style site that draws together interesting things from across the web. The central logo is extremely effective at grabbing your attention and I love the fruit theme.
I also particularly like the use of large thumbnail links and how attractive they make the site.