Thanks for rating this design!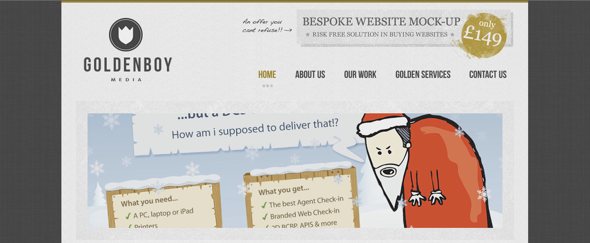 Goldenboy Media's site is a great example of consistently gorgeous design! The layout is clear and full of nice details, such as the little handwritten notes around the site.
I love the icons and use of typeface throughout, you can immediately tell they've got a talent for logo design!