Thanks for rating this design!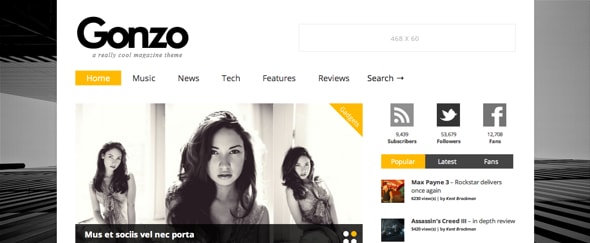 Whether you want to give your dusty old blog a new coat of paint or are drowning in a sea of posts and categories, Gonzo is here to your rescue.
It's a great way to simplify and present your content in a way that is accessible, logical and beautiful.