Thanks for rating this design!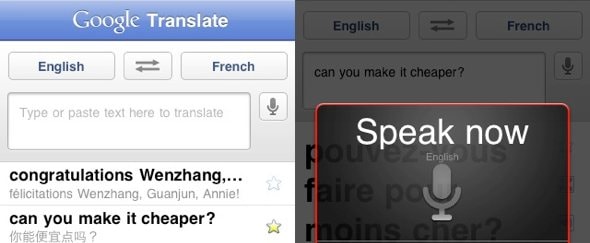 As you'd expect from the people at Google their translation App is clean and instantly useable. I really like the simple three tab approach and bright clear menus!
The use of icons and buttons is great, my particularly favourite is the red and black 'Speak now' icon.