Thanks for rating this design!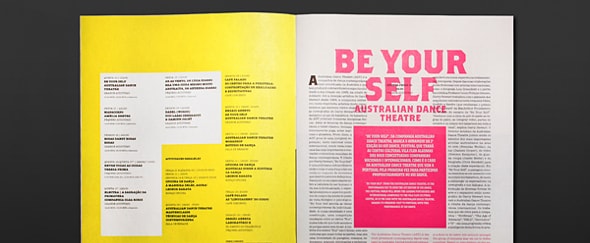 A beautiful example of physical print design for the latest contemporary dance festival hosted at the CCVF Guimarães.
I love the vibrant use of colour and attention paid to typeface. The layout and key design elements can significantly alter the way we interact with magazines and journals.