Thanks for rating this design!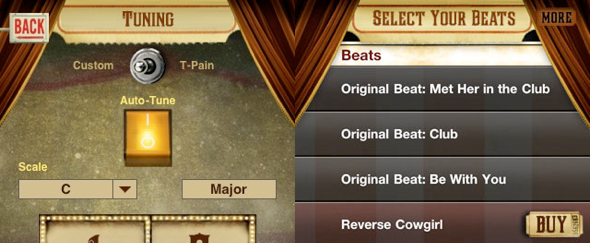 The I Am T-Pain app is a voice recorder which uses the popular auto tuner effect from T-Pain. Although it may not be as slick as some Apps, it does make good use of curtains, lighting, and a grungy texture.
I like the undeniably analog feel of the sliver switch on the tuning screen!