Thanks for rating this design!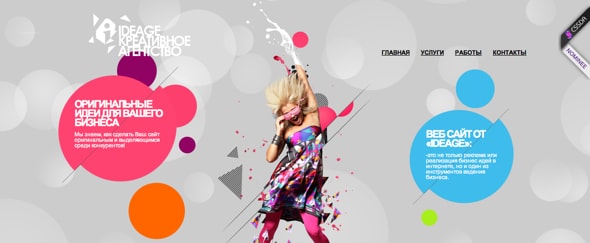 This site can't fail to make an immediate impact! I love the vibrant colours and how the subtle transitory movement of the grey circles in the background make a user feel connected.
The restrained use of text and striking central image help to make this an instantly interesting site.