Thanks for rating this design!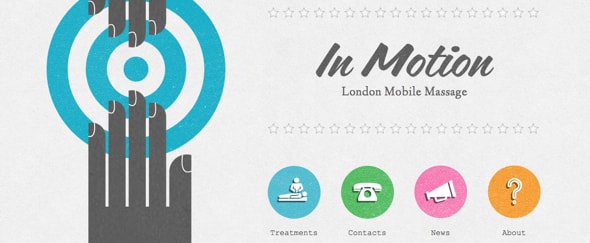 I really like the layout and design of this particular site, especially the illustration on the left that only becomes entirely clear after you realise it's a site for a mobile massage company.
The colour palette is great, while the iconography makes a real statement.