Thanks for rating this design!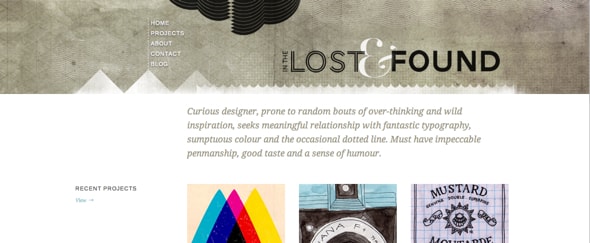 A great site for a self confessed 'curious designer'. I really like the framing of the body of the site by a textured header and footer, they add interest but keep the content uncluttered.
Using a small gallery of recent projects is a great way to add life to any design based site and immediately draws in any visitors.