Thanks for rating this design!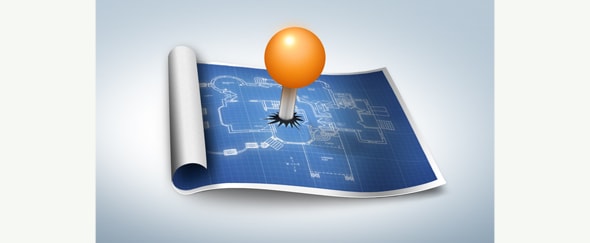 I love the detail evident here, it really helps to make this icon stand out. The intriguing nature of the floor plan and the curvature of the paper add depth and presence to the icon.
I like the dramatic way the pin has broken through the paper, and the overall effect.