Thanks for rating this design!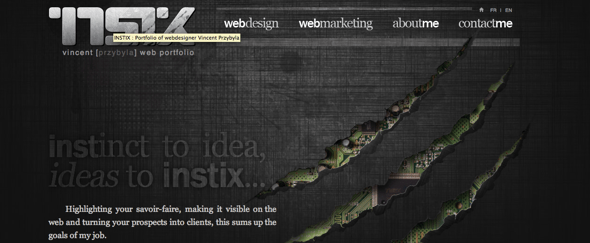 An interesting site for a web portfolio. The graphic on the right is intriguing and certainly makes an impact but the overall spacing feels slightly off - the redundant gap beneath the header is screaming for attention!
Overall, the black and silver approach is stylish but could benefit from some colour.