Thanks for rating this design!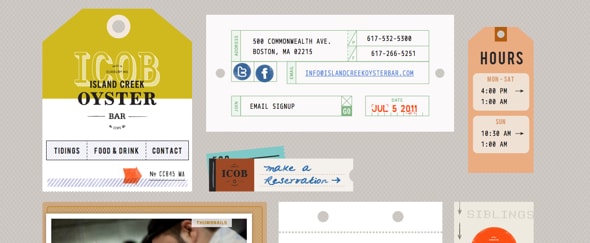 I love this site for an oyster bar, the imaginative layout really appeals to me. I like the care put into the design and powerful use of typography.
All of the functionality that you could want is there, but arranged in a unique and engaging way.